"Treat yourself to a next-level beauty experience.
Our experienced team of stylists are dedicated to delivering friendly and attentive service,
personalized to achieve your desired aesthetic. "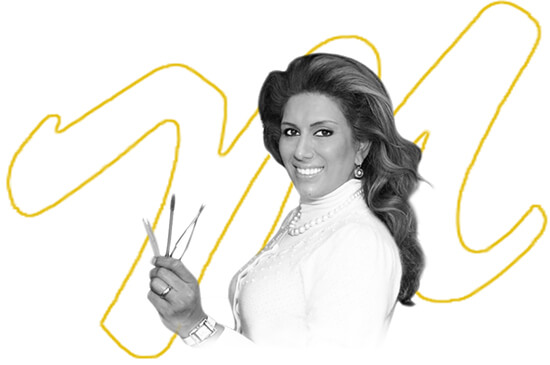 Media Gallery
Special Gifts & Cards
Mali's Academy
Courses
Fundamental Permanent Makeup + Hair Stroke Eyebrows
Contact Us today 818-599-6814!
What's Included:
1) Professional Kit
2) Fundamental Permanent Makeup Certification
3) Blood Pathogen Certification by LA County Registered Nurse
4) Document Preparation Application for Permit in Los Angeles, Orange, or Ventura County
What You'll Learn :
1) Permanent Makeup with Machine
( Eyebrows, Eyeliner, Lips )
2) Microblading Manually
3) Hair Strokes with Machine
(longer lasting)
Get Started Now!
An exciting and rewarding future awaits. Our team of trained professionals is here to help you achieve your goals. Join our academy and make your dream career a reality today.
Reservation
[booked-calendar year="" month="" switcher="false" calendar="489″]
[/booked-calendar]
Blog & Tips
Women have all different eye shapes and sizes. For women with small eyes, using makeup…
Sometimes shaving, waxing, and tweezing just isn't enough – if you want to remove unwanted…
Small but mighty, eyebrows yield a lot of power when it comes to the face,…
Makeup Academy & Beauty Salon in Los Angeles by Mali Shajari
Founded by renowned "Eyebrow Goddess", Mali Shajari, Mali's Studio opened doors in Woodland Hills in 2004 as a boutique beauty salon offering a wide range of services. More than just a salon, Mali's Studio has become a haven of positivity for its loyal clientele, creating a warm atmosphere that leaves you feeling beautiful both inside and out. The Studio has since expanded to include Mali's Academy, a permanent makeup academy, embracing all facets of the craft and industry, as well as Mali's reputation as one of the most respected apprentice trainers in the beauty community.
A full-service beauty salon, Mali's Studio can meet all of your hair and makeup needs, big, small, and in-between. Trained artists specialize in a full spectrum of haircuts, threading for face, lip, and eyebrow, color, highlights, Brazilian blowouts, Keratin straightening, extensions, updos, hair removal, tattooing, makeup, and permanent makeup. Our artists have been selected not only for their remarkable talent and drive, but also for their ability to make clients feel comfortable in the chair and to exceed their expectations. Understanding that hair and makeup are utilized as a means of self expression and recognizing their transformative power, we give you the tools you need to maintain your look at home, hoping to inspire both confidence and independence. To us, you are more than clients – you are family, and we are honored to be part of your big life moments.
Mali's Academy is quickly establishing itself as one of the premiere training locations in Los Angeles County, offering courses in permanent makeup, hair stroke eyebrows, scalp micropigmentation, master haircutting, scissor comb over, tattooing, and bob cutting. Training begins at the make-up academy with in-depth education on equipment, tools for hand use, and color theory. You will gain all of the tools you need to excel at your craft and grow your business. Our highly trained specialists will teach you the necessary techniques and assist you in procedures to ensure you have the practical experience you need to succeed. Both travel and lodging are offered and available for out-of-state students who wish to attend these make-up classes. You can find the courses by visiting our 'Academy' page.
Call Mali's Studio to Make an Appointment!


818-599-6814
Your appointments are very important to our team at Mali's Studio. We will contact you with a courtesy reminder and ask that you please provide 24 HOURS NOTICE if you need to cancel or reschedule. We understand that schedules change unexpectedly and will do what we can to work with you should an emergency arise.
We reserve the right to charge a cancellation or no-show fee of up to 50% of the scheduled services if you fail to provide 24 HOURS NOTICE. We also reserve the right to require a credit card to book future appointments.