Wouldn't it be amazing to have perfectly looking eyebrows all the time? Imagine the feeling of being confident enough to walk out your house without worrying about having to do your eyebrows? Some people don't have that problem, why? They've had their eyebrows microbladed; the brand-new art of perfecting all your facial imperfections. The basic principle is getting the style and shape you desire then tattooing them onto your face, it's kind of like a semi-permanent tattoo but you definitely don't regret it. If anything, you'll crave more.  The microblade is dipped into the selected color of pigment (your desired hair tone color) and then used to make a fine cut or microstroke in the skin. As a result of the pigment being implanted into your skin they will grow naturally leaving you with a beautifully, elegant look. Eyebrow microblading is a treatment you might want to have done around every 8 to 12 months (depending on how well your hair takes to the pigmentation), this should always be done by a beauty professional for the best results, it is such a carefully crafted skill that only those with certificates and training are able to be trusted.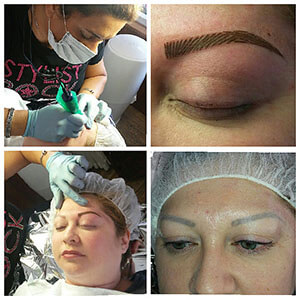 Whilst having eyebrows that everyone loves (including yourself) is important, you've got to make the most of your flawless features too. You could have gorgeous, shaped eyebrows if you simply try eyebrow microblading. Mali's studio is all about allowing your features to shine, everyone who is anyone can choose to have their eyebrows perfected and leave our Los Angeles beauty salon feeling a lot more confident than you did when you walked in. One of the best things about microblading is that as you age and your skin changes, you can change your eyebrows too, you don't have to look at faded, unwanted colored eyebrows forever, just come to us and we can change and adapt it how you like. It is really that simple.
Our trained, friendly professionals are always on hand to ask any of your queries about microblading eyebrows as we understand it is a big commitment for many people. There are so many benefits to getting your sorted out and many of them are more than just looking and feeling great. Don't you ever wish you had more time in the mornings when you're getting ready? Microblading eyebrows is nothing like permanent cosmetic tattoos that you might have heard horror stories about, it's a lot more natural and will fade over time so you need not to worry. In addition, our microblading eyebrows service doesn't implanted the pigment to deeply into your skin meaning you're not left with scarring. When the strokes are healed your eyebrows will look fine and crisp as ever, although not too much it looks uncomfortable!
So, say see you later to that dreaded brow routine and get your eyebrows beautifully microbladed. Trust us when we say, there won't be any love lost when you kiss goodbye to waking up extra early every morning. They require no daily effort and they last months, do we really have to say anymore? You don't need us to talk about, it's simple – see the amazing results for yourself online and on our website.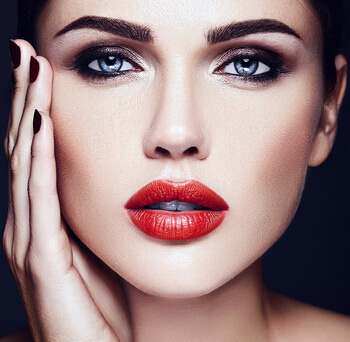 [booked-calendar year="" month="" switcher="0″ calendar=""]
[/booked-calendar]