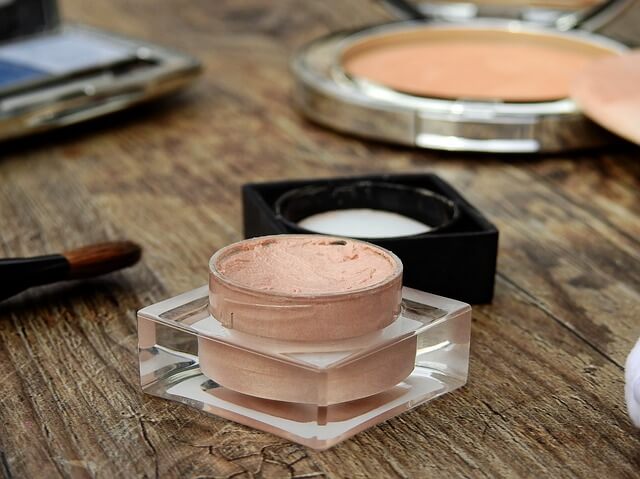 Women have all different eye shapes and sizes. For women with small eyes, using makeup to make their eyes look bigger is a daily challenge. How do you do it without going overboard on cosmetics and overwhelming your already dainty peepers? Read on for some uber-useful tips and tricks on how to do your eye makeup for small eyes.
Are you planning to sign up for makeup training and want to get to know the basics before you start? Well, these makeup tips and tricks will go right to the heart of the matter: how to transform your eyes into big, beautiful windows to your soul.
#1 Get Those Brows into Shape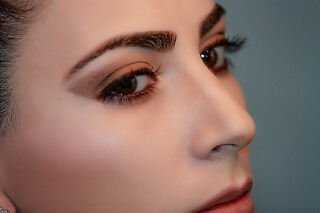 You must not forget your eyebrows! Some women are so focused on transforming their small eyes that they overlook the importance of the brows. Your eyebrows contribute significantly to achieving the look of bigger eyes. Keep your brows neat, well-trimmed, and naturally-shaped. Pluck out those distracting stray hairs and carefully pencil the brows in so that they frame your eyes perfectly. Don't go too heavy, though, or it will have the opposite effect and make your eyes look smaller instead.
#2 Say No to Dark Circles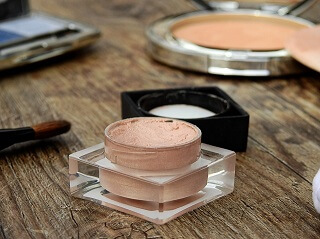 We've all had this problem. Sometimes you just can't help it when you're so busy and you don't get enough sleep. Dark circles under the eyes will make them appear smaller, which really isn't great when you already have small eyes. Thankfully, there is a quick solution. Use concealer to hide those dark circles and lighten up the area around your eyes. The trick is to use a shade that's slightly lighter than your natural skin tone or makeup base, opening up the eye area.
#3 Contour an Eyelid Crease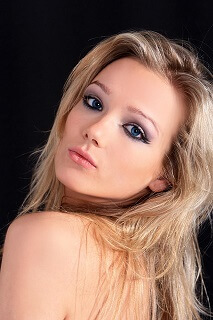 Some of the most popular makeup training videos all over the Web are contouring tutorials. Contouring is a very useful skill to master because it lets you achieve amazing facial transformations with only your makeup. No need for cosmetic enhancements to get that slimmer face or narrow nose. The same trick works wonders using eye makeup for small eyes.
For women with monolids or thin eyelids, contouring a "fake" eyelid crease above your natural one gives the illusion of larger eyes. Use a color that's slightly darker than your natural skin tone, or whatever contouring color you already have (and like). Brush the color along your eye socket, following your eyelid's natural crease. Then, take your highlighter and dust a little bit of it in the center of the eyelid to accentuate that natural depth.
#4 Pass On the Dark Shades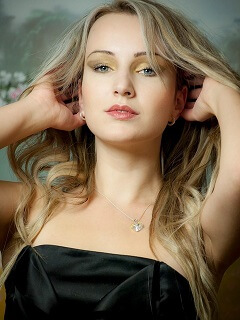 One of the most common eye makeup mishaps is using dark eye shadows with small eyes. While it is true that using makeup will enhance the eyes, dark colors will only make them appear smaller than they actually are. It is a good tip for women with already large eyes, but a definite no-no for those with small eyes. Mix the dark shades and go for light and neutral tones instead. Light colors open up the eyes and free the area between your lid and your brow bone, which is the essential space for eye-enlarging makeup techniques. Apply the light shade to the entire lid and all the way up to just under the brows to really brighten up your eyes. For extra oomph, use a shimmery eye shadow in pearl tones to highlight specific areas like the center of your eye and under the brow arch. Remember to pull the eye shadow out just a bit beyond the outer corners to really elongate your eyes.
#5 Get Clever With Your Eye Liner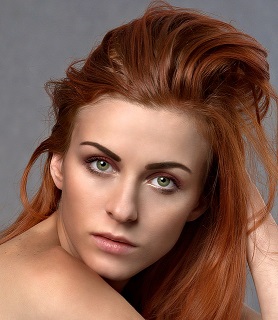 Dark shades are not recommended, but this doesn't mean you can't use dark eye liner. The trick here is to use the right eye liner techniques. You can use a darker shade of eye liner all around the eyes to highlight its shape. This works especially well for women with perfectly almond-shaped eyes. But the important thing here is to keep the color to your lower lash line, and then use a pearl, nude, or beige pencil on your lower waterline. The contrasting lighter color is the key to opening up your eyes and makes them appear bigger and brighter. Don't add dark liner near the inner corner of your eye, and remember to smudge the darker color so it blends naturally.
When doing your eye makeup for small eyes, remember to use eye liner sparingly. Overdoing the liner can make your eyes look heavy and sleepy. When using black eye liner on the upper lid, line as close to the lashes as possible, keeping it tight and gradually thickening as you go towards the outer corner of your eye. Flick it up a bit to elongate your eye. You can also use a black liner on your upper waterline to simulate fuller lashes.
#6 Elongate Those Lashes

Long lashes give the illusion of bigger eyes, so you should really have a go at them. First, whip out your eyelash curler and get to work. Curl as close to the roots as possible to ensure a nice, upward curve. If your lashes are too straight, they could end up having the opposite effect, shadowing your eyes and making you look sleepy. Then, take out your mascara and proceed to give those lashes a fuller look. It might be a good idea to work the wand to separate and spread the individual lashes out so that they don't clump together. This will give you a bright, wide-awake look. A quick tip is to use fake lashes for instant elongation. Fake lashes will work wonders for women with monolids because there is a wide enough space between the lid and the brows for the lashes to really shine.
#7 Add Shimmer to the Inner Corners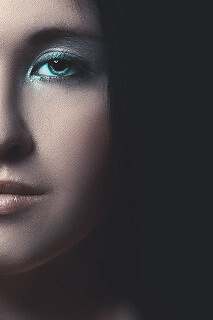 To make your eyes stand out, add some pearl or metallic shimmer to the inner corners. While a darker neutral tone like browns or blues on the outer portion of your upper lid can elongate the eyes, a light shimmer on the inner corners opens the eyes up by reflecting the light, creating a bright-eyed effect.
#8 Consider Multiple Colors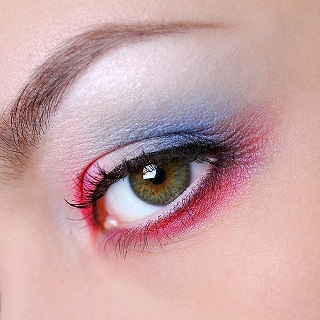 Another useful makeup training trick is to play with multiple colors. Complementary colors are especially great for achieving a cheerful, bright-eyed look that enhances the natural color of your eyes. For example, use blue and purple with brown eyes, brown and charcoal for blue eyes, and gold or taupe for green eyes. Multiple colors can add dimension to perfectly highlight your pretty eyes. Experiment with colors to see what works best!